Self-tracking: life-writing ahead of the curve
14:30
Workshop 1
Hear Rachael talk about her research into how self-tracking (using devices like Fitbit and apps like Apple Health) affects our sense of self and identity. Consider how using these devices enables performing 'health' through sharing and datafication: does this enable healthier bodies and healthier minds?
Then, led by Rachael and Lisa, experiment with life writing based around self-tracking data.
Bring your own device, use one of ours, or explore someone else's data to experiment with ideas of identity, and find ways to write about lives: your own and/or others.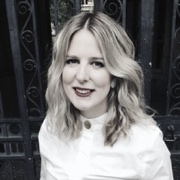 Dr Rachael Kent
Dr Rachael Kent is a Teaching Fellow in Digital Media and Culture, Department of Digital Humanities, King's College London. Rachael's research focuses on the impact and influence of new media upon our social and cultural dimensions, specifically the intersection of technology and the body, health and surveillance. Recent research and publications examine the use of self-tracking technologies and social media in self-representations and management of health.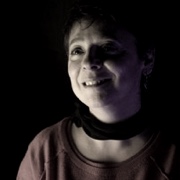 Dr Lisa Gee
Dr Lisa Gee is a Postdoctoral Research Associate at King's College London and the Fitzwilliam Museum Cambridge University. She is the author of Stage Mum and Friends: Why Men and Women Are From the Same Planet and the editor of Bricks Without Mortar: the selected poems of Hartley Coleridge.

Where: Academy London
When: 15 February 2019
Confluence is in partnership with Academy London, Google's dedicated learning space in Victoria