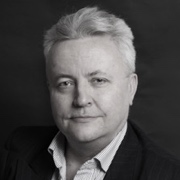 Crowdfunding 101 for storytellers
Christopher Norris
16:15
Workshop 2
Crowdfunding has become a go-to method of raising money for creative projects. There is plenty of buzz around the idea of running digital campaigns that can support every type of player in the business of telling stories: authors seek development income for their writing; book-trade professionals promote literary events; and libraries look to secure contributions to supplement their local government funding. But how can you sift gold from silt when it comes to achieving your crowdfunding objectives?
This session introduces you to practical, tried-and-tested techniques to succeed in securing funds, building networks and spreading the word with respect to your storytelling projects. By the end of the session, you will:
Learn which projects lend themselves best to crowdfunding
Find out how crowdfunding can work for you
Distinguish between different types of crowdfunding
Understand reward-based crowdfunding (aka seed crowdfunding)
Take part in developing a live crowdfunding project on the fly to raise money for a real-world campaign
Please come prepared to share your experiences of crowdfunding and engage proactively throughout the session. As we shall be planning a real crowdfunding project in the session, please bring along ideas for which you would like money to be raised.
Chris is director of crowdfunding of CrowdPatch, the free crowdfunding platform, founder of Smart Crowd Productions, the sponsorship production agency, and organiser of the free weekly Meetup group, The Wisdom of Crowdfunding. He was a pioneer of World Book Day in the UK, consultant producer of ITV's You're Booked! book series, and research director of StoryCode, the web 2.0 fiction recommendation engine. He also runs two companies that popularise the Icelandic tradition of Jolabokaflod in the UK.

Where: Academy London
When: 15 February 2019
Confluence is in partnership with Academy London, Google's dedicated learning space in Victoria