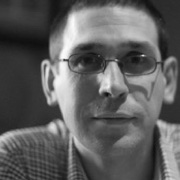 How to manage your digital life
Simon Appleby, Hachette
13:00
Lunch & learn (requires separate booking)
Simon Appleby is the founder and Managing Director of Bookswarm, the only digital agency in the UK dedicated to delivering website projects for publishers, authors and others in the world of books.
Simon has spoken at the Publishing Scotland conference and Faber Factory conference, contributed to the Writers' and Artists' Yearbook, and created and delivered a course on digital project development for the Publishing Training Centre.
Simon's career in digital media started in 1998, and he gained experience of digital project delivery for a range of clients while working for a number of digital agencies. In 2009 he went 'client-side', where as Digital Projects Manager for Octopus Publishing Group, he gained invaluable inside experience of the publishing world.

Where: Academy London
When: 7 February 2020
Confluence is in partnership with Academy London, Google's dedicated learning space in Victoria