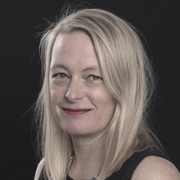 The stories your customers will tell you: And how to listen to them
Sally Foote
12:00
Business stage
Sally will share her experiences working with customers on the front lines of product development and innovation.
Sally is currently the VP of eCommerce at Go Compare where she her department cover product management, innovation and digital marketing. She's previously held roles at Photobox Group where she was the Chief Innovation officer responsible for developing new revenue lines and at the Times and Sunday Times where she was Head of Product and played a key role in the launch of the award winning Times and Sunday Times digital subscription.
She has also founded and run a boutique product consultancy who quickly built a wide range of clients (from the BBC to Manchester City Football Club and Jaguar Land Rover). They specialised in companies to transform their digital teams and launch new products.
Sally is passionate about supporting women in the digital sector and is an associate of 10 Digital Ladies, a 2000+ community of senior women working in tech in London. They hold monthly networking events and an annual awards that recognises inspiring female talent.
Originally a journalist, Sally has seen first hand, the power of using story telling to drive change in a huge range of different organisations and teams.

Where: Academy London
When: 7 February 2020
Confluence is in partnership with Academy London, Google's dedicated learning space in Victoria