Digital storytelling: past, present, and who knows what's next?
17:30
Life's A Beach
Chris Meade and James Pope of the if:book New Media Writing Prize run by Bournemouth University will showcase some past and present winners of this groundbreaking prize, now in its 10th year, and discuss the history and future of digital literature.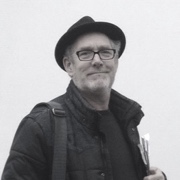 Chris Meade
Chris is a transmedia writer and founder of if:book uk, the charitable company founded in 2007 exploring the future of the book. In 2018 he became a Doctor of Nearlyology, completing a practice-based creative writing PhD at Bath Spa University.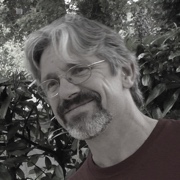 Dr James Pope
Jim has a continuing interest in fiction across the media, particularly looking at how digital media may be changing narrative forms and reading and writing practices. He has specific research interests in interactive fiction, the teaching of creative writing in digital media environments, and children's literature. As well as several publications around digital interactive fiction, and children's literature, James has also published 6 novels for children and teenagers, including Spin The Bottle (Penguin) which was listed as one of the best teenage novels of 1998 by the Federation of Children's Book Groups. He created the dedicated software platform for interactive storytelling, Genarrator. He is also co-founder and organiser of the annual New-Media Writing Prize, now in its ninth year, which celebrates and promotes digital writing around the world. He organises and runs community-based digital storytelling projects, to help young writers approach digital media in storytelling.

Where: Academy London
When: 15 February 2019
Confluence is in partnership with Academy London, Google's dedicated learning space in Victoria