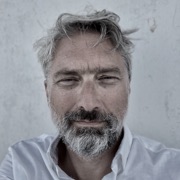 Irreality: the coming age of miracles
Michael Kowalski
17:30
Cloud Promenade
Mixed reality is coming, a technology that seamlessly blends fiction and reality. It's more than a new technology; it's a whole new medium, one that we will be immersed in throughout our entire waking lives. That gives it the potential to profoundly alter society and the way we live.
This session will look at the current state of play, and the ways in which people are beginning to explore the possibilities of mixed reality even before the technology is quite ready. What are the new opportunities for storytelling, and what are the threats that it might bring?
Michael is the founder of mixed reality startup Storienteer, the third in a trilogy of creative media tech startups.

Where: Academy London
When: 15 February 2019
Confluence is in partnership with Academy London, Google's dedicated learning space in Victoria