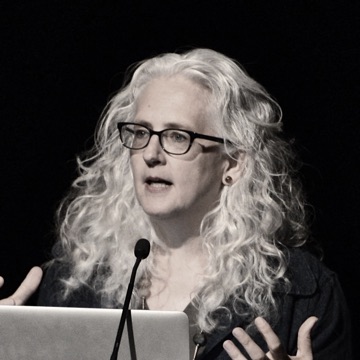 Ambient Literature: stories everywhere
Kate Pullinger
14:00
The Beach
In a world dominated by high quality easily accessible visual media, what is the future of fiction, of reading and writing? Will your local cafe have stories embedded in its walls? Will the ghost that haunts the house next door talk to you through your technology?
Kate Pullinger is a novelist who has been collaborating with technologists for nearly twenty years, making work that brings together the power of the written word with digital media.
Kate is an award winning novelist who writes fiction across multiple platforms. She is Professor of Creative Writing and Digital Media at Bath Spa University. Recent work includes "Breathe", a ghost story for smartphones, and the digital WW1 memorial, "Letter to an Unknown Soldier".

Where: Academy London
When: 15 February 2019
Confluence is in partnership with Academy London, Google's dedicated learning space in Victoria