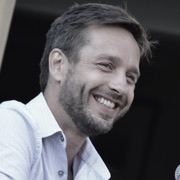 Killer content strategies
Jonny Kaldor
15:00
Cloud Promenade
With Google and Facebook taking the lion's share of global digital ad spend, periodical publishers are increasingly turning to subscription and membership models to secure their future success.
In this session, Jonny will share stories of how publishers are employing a range of innovative content strategies across news media and consumer magazines. You'll hear all about the following:
How The Independent have built a brand new digital product suite around their most loyal subscribers
How Hearst magazines are partnering with social media stars to create new brands
And how Tortoise have just conceived, designed and launched an exciting new membership business from scratch, all in just a handful of months.
Oh and you may also get a quick update on the mobile media landscape if we have time to spare
Prior to setting up Pugpig, Jonny was MD, Technology and Product Development at News Corporation's Digital Media Group, focusing on building new digital brands. This followed three years as CTO at News International, where he was responsible for technology delivery across the business. Before joining News, Jonny spent his days, weeks and months trying to build a global digital supply chain for EMI Music.

Where: Academy London
When: 15 February 2019
Confluence is in partnership with Academy London, Google's dedicated learning space in Victoria