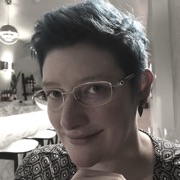 Applying Hollywood shapes to digital journeys
Hari Patience
16:15
Cloud Promenade
Many mainstream American movies use a tried and tested approach to storytelling - an emotional curve that audiences intuitively recognise and understand.
It's so familiar to us that brands and products can use it to improve customer satisfaction in digital journeys.
Hari is a produced screenwriter, novelist, and digital consultant. She has recently set up Accenture Digital's Digital storytelling guild to bring storytelling to the financial services, retail and consultancy.

Where: Academy London
When: 15 February 2019
Confluence is in partnership with Academy London, Google's dedicated learning space in Victoria