Truth & beauty: telling stories with data
16:15
Life's A Beach
The world has got better at data visualisation, but when it comes to data storytelling most companies and publishers don't do much beyond dropping charts into text articles or PowerPoints.
This talk will draw on Duncan's experience innovating with interactive data storytelling first through bespoke projects for customers such as the Guardian and Google, and later through the self-service data storytelling tool Flourish.
Duncan will be joined by Simona Fautre from Moody's, who will show some examples of how Moody's have pushed the boundaries of data storytelling, including through the use of Flourish.
Duncan Clark
Duncan is the co-founder of Kiln, the interactive studio that created the data visualisation and storytelling tool Flourish. He was previously a consultant editor at the Guardian, a commissioning editor at Profile Books, and a visiting researcher at UCL.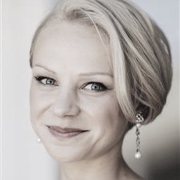 Simona Fautre
Simona is leading content development for Moody's flagship events in EMEA region. She creates event programs for capital market audiences, develops engagement campaigns, and shapes credit narrative delivery on the day of the event.

Where: Academy London
When: 15 February 2019
Confluence is in partnership with Academy London, Google's dedicated learning space in Victoria