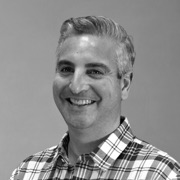 The Alexacist: human-centric digital transformation
Daniel Solomons, Byte Behaviour
12:30
Business stage
From Alexa's spooky laughter to the dystopian futures of Terminator and Blade Runner, there is a fear that the machines will take over our lives and our jobs... and even our society. But it needn't be that way. We can say "no" to Technological Determinism.
Technology is both the catalyst and enabler of digital disruption, but the key challenge for businesses is in understanding how this changes human behaviour and how to harness technology to better service the humans that matter.
In this session, Daniel Solomons will explore the important roles of humans and humanity in a machine world, taking a look at the real people that make a real difference to business, and the ramifications for building companies that thrive in a future of AI, Machine Learning, and Autonomy.
Daniel leads transformational education programmes that help organisations thrive in a digital age. Focusing on leadership, culture and communications, he works with C-suite and senior executives to help them recognise the digital transformation opportunity, and to design and deliver education programmes that help propel their teams and businesses forward in a disruptive and ever-changing digital world.

Where: Academy London
When: 7 February 2020
Confluence is in partnership with Academy London, Google's dedicated learning space in Victoria