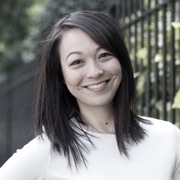 Digital literature in the age of social media
Aki Schilz
14:30
The Beach
Social media has become the coalface of information in the post-truth age. Journalists go to it for on-the-ground news, and perhaps, just as Flaubert allegedly plucked a story from a newspaper column, twisting the story of the scandalous housewife Delphine Delamare with his own experiences to write Madame Bovary, artists are increasingly looking to social media both as a platform for their creative work, but also as a source of creative inspiration. We are digital magpies, and Twitter is both landfill (endless spam, bots, and dubious political algorithms) and treasure trove (Arjun Basu's microfiction, Jeff Noon's EchoVirus, the Magical Realism Bot).
LossLit started almost on a whim, on Twitter. It is now a Saboteur-shortlisted digital literature project with a hashtag that regularly trends, drawing over its lifespan over 17,000 creative contributions of flash fiction, micropoetry, and other tweet-sized interpretations of 'loss' written spontaneously at a monthly Twitter write-club. There's also an online magazine for longer-form pieces with submissions coming in from all over the world, and a growing bibliography of contributor-nominated titles into the LossLit Canon.
In this session, we look at a case study of digital storytelling through social media, and ask: What might be social media's potential for finding, writing, or playing with, the stories of the future?
Aki is the Director of The Literary Consultancy, a Trustee of Poetry London, and sits on the advisory board for the award-winning publisher Penned in the Margins. She is also a prize-winning writer, and co-founder of the Saboteur Award-shortlisted #LossLit digital literature project.

Where: Academy London
When: 15 February 2019
Confluence is in partnership with Academy London, Google's dedicated learning space in Victoria